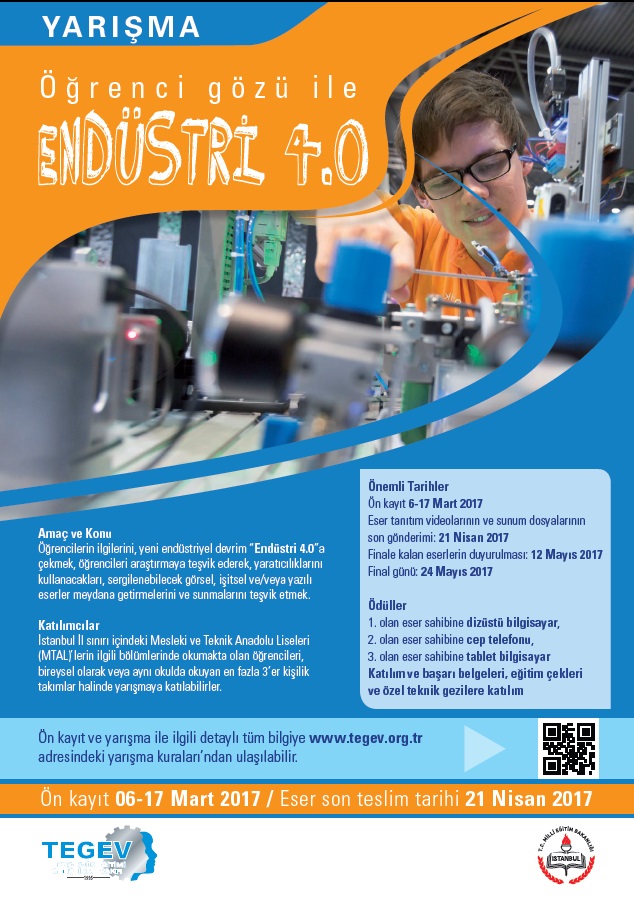 The application period is over. Thank you for your interest.

With the new Industrial Revolution "Industry 4.0", societies, technologically advanced companies are willing to transfer smarter factories to their production by using technological developments. These smart factories will be built and operated by people with high levels of knowledge and experience.



TEGEV encourages students from related fields of Vocational and Technical Anatolian High Schools who will meet the demands of the industry in the following years, to research the subject and draw up visual, audio and / or written works that can be exhibited by using their creativity and is organizing the competition " Industry 4.0 from a Student's point of View ".

You can reach the rules of the competition (in TR) from here and also the Pre-registration link (in TR) from here until March 31, 2017.